Now you can enjoy full coffee flavour even longer.
The Melitta® AromaFresh Therm not only allows you to grind aromatic fresh filter coffee from coffee beans thanks to its integrated grinder, it also allows you to enjoy your coffee even longer thanks to its insulated jug. You can adjust both the grinding fineness and the brewing strength to your individual taste. The result is lasting coffee enjoyment for a fresh start to the day.
Product information "AromaFresh Therm filter coffee machine with grinder"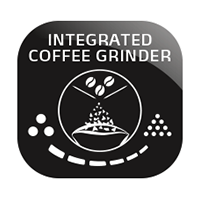 Integrated mill
The coffee machine features an integrated conical burr grinder made of steel. By freshly grinding the coffee beans you can enjoy particularly aromatic coffee. You can set the grinding fineness from fine to coarse according to your personal taste.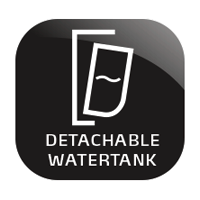 Removable water tank with easy to read cup level markings
For maximum convenience, the water tank can be removed so that it can be filled and cleaned directly under the tap. Measuring the right amount of water is child's play thanks to the easy to read cup level markings on the front.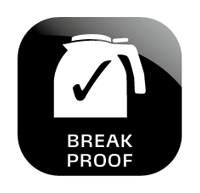 Break-proof, double-wall stainless steel insulated jug
The coffee machine is equipped with a high-quality insulated jug that keeps the coffee hot for long. The double-wall stainless steel body ensures good heat insulation and also makes the jug break- and shock-proof.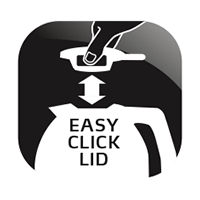 Brew-through lid with easy click function
Forget the screw top: the jug lid has an impressive brew-through function and easy click feature. While brewing, the coffee runs into the insulated jug through the closed lid and is ready to serve. To open and close the jug lid, for example, when you want to clean the jug, simply press and hold in the side catches and lift off the lid or fit it again.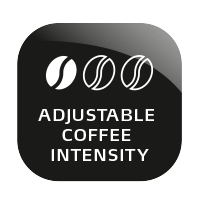 Adjustable brewing strength
The brewing strength of your coffee is really easy to set to your individual taste from mild, to medium and strong.
Detachable bean container
When the bean container is completely full, you can brew enough coffee for 10 cups 2 or 3 times. It can be easily detached for cleaning.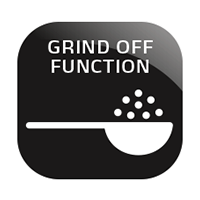 Grinder can be switched off
The grinder can be switched off if necessary. Then you can make coffee with pre-ground coffee.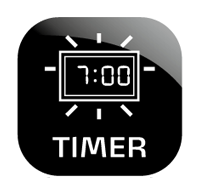 Practical timer function
The timer function with LED display gives you true coffee enjoyment at the time you set. The appliance switches on automatically at the programmed time and starts the grinding and brewing process.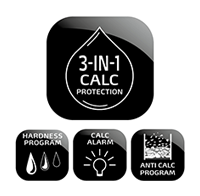 3-in-1 calc protection
To ensure that your coffee machine works perfectly, has a long life and gives you the best coffee flavour, you will need to descale your coffee machine on a regular basis. This is why this coffee machine gives you 3-in-1 calc protection with programmable water hardness, an indicator showing the level of calcification and a practical, automatic descaling program.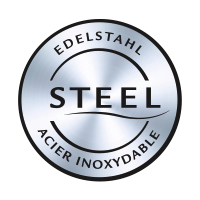 Stainless steel features
What can do so much should look impressive too. Featuring many high-quality stainless steel parts and a modern design, this coffee machine is a real eye-catcher.
Practical hinged filter holder with removable filter insert
Easy to use: the coffee machine has a practical hinged filter holder with removable filter insert. This makes inserting the coffee filter particularly easy. After brewing, the filter insert can be easily removed to dispose of the coffee filter.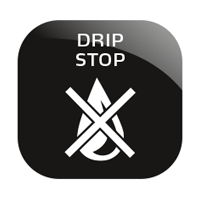 Filter with drip stop
No mess: the filter holder features a practical drip stop. When you remove the insulated jug, a closing mechanism closes the flow-through from the filter. This prevents annoying dripping and unsightly coffee stains.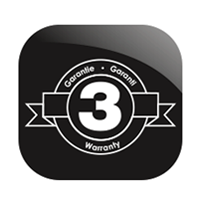 Three-year manufacturer's guarantee
Melitta® s'engage pour la qualité et le plaisir du café. Nous vous offrons donc une garantie fabricant de trois ans à l'achat de votre cafetière filtre Melitta®.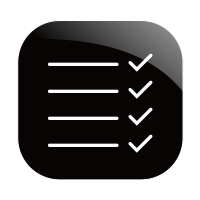 Further features
• Filter size 1x4® • Preparation quantity: 2–10 cups • Tested safety • Safe under food law • Max. output: 1,080 watts • Integrated cable-winding facility
General
| | |
| --- | --- |
| Type designation: | 1021-12 |
| | |
| --- | --- |
| Colour: | black stainless steel |
| | |
| --- | --- |
| Jug type: | Stainless steel insulated jug |
| | |
| --- | --- |
| Type designation (Jug): | RTJ-SST-A-06-bk |
| | |
| --- | --- |
| Filter type: | Swing filter with removable filter insert |
| | |
| --- | --- |
| Water tank: | Transparent, Removable, With cup scale |
| | |
| --- | --- |
| Water tank volume (L): | 1,25 |
| | |
| --- | --- |
| Maximum coffee quantity: | 10 cups |
| | |
| --- | --- |
| Device dimensions (height x width x depth in mm): | 441 x 265 x 236 |
Handling
| | |
| --- | --- |
| Special features: | Integrated grinder, Reinigungspinsel, 3-in-1 limescale protection |
| | |
| --- | --- |
| Automatic switch off: | yes |
Cleaning & Care
| | |
| --- | --- |
| Descaling function: | Descaling display, Adjustable water hardness level, Descaling display |
| | |
| --- | --- |
| Removable parts: | Bean container lid, Mug lid, Mahlwerksring, Water tank lid, Filter insert, Filter, Filter |
| | |
| --- | --- |
| Dishwasher safe parts: | Filter element, Kannendeckel |
Customer reviews for "AromaFresh Therm filter coffee machine with grinder"
Write a review
Evaluations will be activated after verification.