The award winning coffee machine in Union Jack design.
Prefer coffee to teatime? The Melitta® Purista now also in the "Union Jack" variant.
Product information "Purista® Series 300 Coffee Machine (Union Jack)"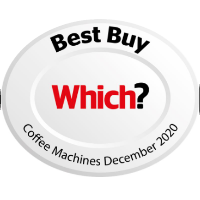 Which? - Best Buy
What they said: "Our expert tasting panel thought this machine made fantastic, flavoursome espresso. It's also quiet, easy to use, and the automatic cleaning and descaling programs help to make maintaining it less of a chore."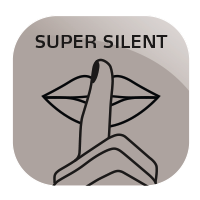 Whisperquiet grinder
You can drink freshly ground coffee while everyone else sleeps. Your fully automatic coffee machine has a super-quiet steel cone grinder that grinds the coffee beans quickly and quietly.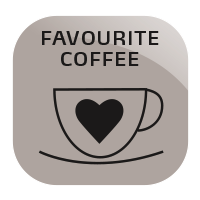 Favourite coffee feature
You know what you want and it has to be fast? Then save your preferred coffee strength and amount. Afterwards you simply have to press the favourite coffee button. The rest is done by your fully automatic coffee machine.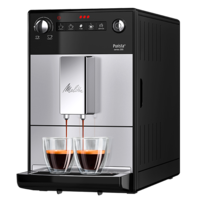 A slim miracle
The Purista® is really slim - only 20 cm wide! We don't need more space than that for the high-quality Melitta® technology.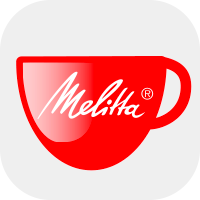 Companion® App
The app includes tips and tricks for delicious moments of coffee enjoyment as well as numerous service features. In addition to information on the perfect coffee, illustrated step-by-step instructions take you through the maintenance programmes. The app also gives you help with understanding the functional status of your coffee machine with the aid of the diagnostic tool.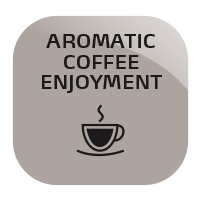 Aromatic Coffee Enjoyment
The new pump control system enables an ideal contact time between the water and coffee. You can now enjoy the two coffee classics of espresso and café crème with even better developed coffee aromas.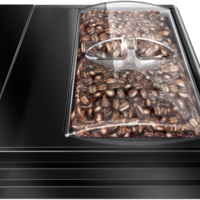 Aroma-Extraction-System
More flavour with pre-brewing: The freshly ground coffee is moistened with water before the actual brewing process. As a result, the flavours dissolve better and where do they end up? In your coffee, of course.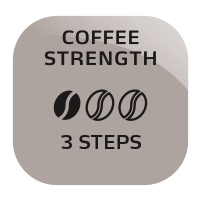 Adjustable coffee strength
Strong in the morning, but preferably not in the evening? Just as you like - the intensity of the coffee strength is easy to adjust to your current taste from mild to medium to strong. You can adjust the amount of coffee, too, of course. Variable - exactly the way you like it.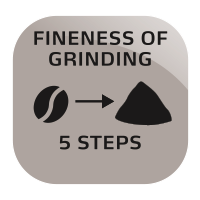 Five grinder settings
Coffee just the way you like it - freshly ground from whole beans.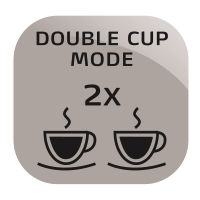 Double Cup Mode
It's better together - The Double Cup Mode allows you to make two cups of espresso or café crème at the same time. It is of course also suitable for those who drink a lot of coffee.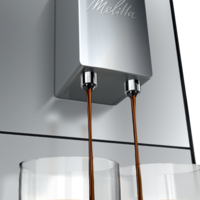 Height adjustable coffee outlet
For one or two cups, mugs or latte macchiato glasses - the coffee outlet is height adjustable to 135mm.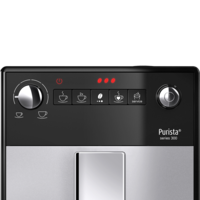 LED-Symbol display
It goes without saying - the LED display with red symbols makes using the fully automatic coffee machine simple and convenient.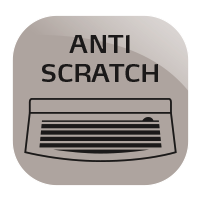 Anti-Scratch
The newly designed drip tray has a stainless steel drip plate with an integrated high-quality anti-scratchplastic insert.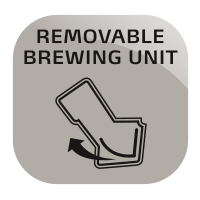 Removable brewing unit
The whole brewing unit can be removed and is easy to clean. This makes the inside of the machine accessible too, so it can also be cleaned without problem.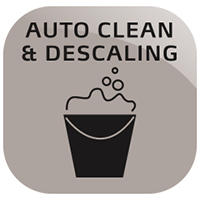 Automatic cleaning and descaling program
Communication is everything. Your fully automatic coffee machine informs you on the display when it needs to be cleaned or descaled.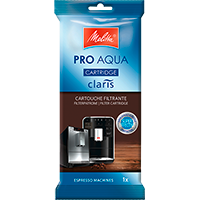 Water filter
To make your coffee taste even better, use a Melitta® Pro Aqua water filter. Another advantage - your fully automatic coffee machine only needs to be descaled once a year**. Why? It's obvious - the filter prevents lime deposits in the water system for as long as possible. **Based on a 120 ml cup 6 cups a day and changing the filter 6 times according to the appliance specifications.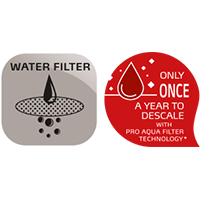 PRO AQUA Filter technology
If you use a Melitta® Pro Aqua Water filter then the Barista T Smart® only needs to be descaled once a year. The filtered water not only improves the quality and the flavour of your coffee, but also prevents limescale deposits building up in the water system. (This is based on brewing six 120 ml cups of coffee a day and changing the filter six times in accordance with the appliance specifications.)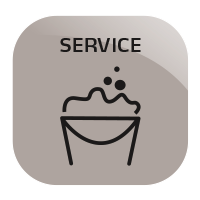 Service button
You want simplicity? Certainly! The service button gives you simple access to the cleaning and descaling programme, the brewing temperature and water hardness settings and the auto-off feature. Changing the filter is a piece of cake, too.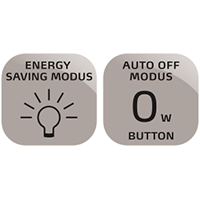 Contemporary energy efficiency
In addition to a programmable energy-saving mode, Melitta® fully automatic coffee machines have a practical Auto-OFF feature. This allows you to determine when your fully automatic coffee machine switches itself off automatically. Of course, you can also disconnect the appliance from the power supply manually using the 0-watt switch.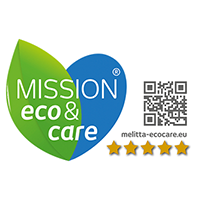 Mission eco & care
We have developed a label, which helps consumers choose an appliance that guarantees conscious enjoyment. The label uses a value system, which we have developed.
| | |
| --- | --- |
| Automatic grinding quantity regulation: | yes |
| Individual setting of water quantity: | 25-220 ml (not stepless) |
| Water filter compatibility: | yes |
| Bean Select (2-chamber bean container): | no |
| Setting coffee strength: | 3-level |
| Aromasafe-lock: | no |
| Shaft for instant coffee: | no |
| Energy-saving mode: | yes |
| Setting water hardness: | yes |
| Frequency: | 5060HZ |
| App support/control: | Companion App |
| Voltage: | 220-240 |
| Service menu key: | yes |
| Cover warm milk: | no |
| Quiet grinder: | yes |
| Drip tray: | Stainless steel anti-scratch drip tray with plastic insert |
| Power max.: | 1450W |
| My Coffee Profile: | yes |
| Weight (without packaging): | ca. 7,2 kg |
| Once a year descaling: | yes |
| Height-adjustable spout: | yes |
| Automatic cleaning and descaling system: | yes |
| Dimensions (height x width x depth in mm): | 303 x 200 x 455 |
| 0-Watt switch: | yes |
| Grinding degree setting: | 5-level |
| Coffee spout 2 Cup cover: | yes |
| Control display Water filter change: | yes |
| Premium conical steel grinder: | yes |
| Colour: | design edition |
| LED cup lighting: | no |
| Cup warmer (passive): | yes |
| Number of pre-set coffee variations: | 1 |
| Operation: | Button |
| Bean container volume: | 125g |
| Italian Preparation Process (order of ingredients combination according to original Italian recipe): | no |
| All-in-one spout for 2 coffee-milk specialities simultaneously: | no |
| Easy steam cleaning function (cleaning of milk-bearing parts): | no |
| Brewing temperature setting: | 859095 |
| Hot water supply: | no |
| Water tank volume: | 1,2 |
| Programmable reference keys: | no |
| Guarantee: | 2 years |
| One-Touch Drinks: | Espresso, Espresso |
| Cable Storage Compartment: | no |
| Pre-Brewing Feature: | yes |
| Milk System: | No milk foam system |
| Milk container: | No milk container included |
| Removable Brewing Unit: | yes |
| Active Level Monitoring Bean Container: | no |
| Auto-Off function: | yes |
| Display: | LED Symboldisplay |
| Number My Coffee Profile: | 1 |
| Model Series: | Purista |
Customer reviews for "Purista® Series 300 Coffee Machine (Union Jack)"
Write a review
Evaluations will be activated after verification.