Refurbished to perfect order, backed by a 1 year warranty
Coffee enjoyment can be such a pleasure. Not just for the taste buds but also for the eyes. Melitta® LOOK® Therm with its new design has everything you could wish for from a durable filter coffee machine.
This product is currently not available.
Please inform me as soon as the product is available again.
Product information "LOOK® Therm Filter Coffee Machine, White/Stainless Steel (Refurbished)"
8/12 cups, Melitta® coffee filter size 1x4®
1000 watts, Automatic switch off
Patented AromaSelector®
Swing filter with filter unit, drip stop
Insulated pot can be used with one hand
Transparent water tank
Illuminated on/off switch
VDE-tested for safety
Refurbished devices may have optical defects on the packaging and have prepared some cups of coffee. However, the equipment has been checked by our expert service technicians and any required parts have been replaced. In addition, the machines have been thoroughly cleaned. Minor signs of wear may be visible on the devices, but these do not affect functionality. The degree of impairment differs from device to device and can not be specified in advance individually.
Availability: Since we only have a limited quantity of our refurbished devices in stock, our offer applies only while supplies last.
Please note
Refurbished machines have a 1-year warranty.
To find out more about our refurbished machines, the condition and cleanliness and what's included in the box, please click here.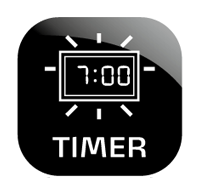 Practical timer function
The timer function with LED display gives you true coffee enjoyment at the time you set. Program when your coffee machine is to start brewing and wake up to the smell of fresh coffee in the morning, for instance. The appliance switches on automatically at the programmed time and starts the brewing process.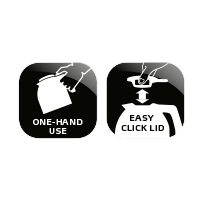 Stainless steel insulated jug with brew-through lid and single-handed use
The coffee machine is equipped with an elegant stainless steel insulated jug that keeps the coffee hot and fresh for long. Usage could also not be easier: thanks to the brew-through lid, the coffee flows directly into the jug and is ready to serve. To pour, you simply operate the lever on the lid.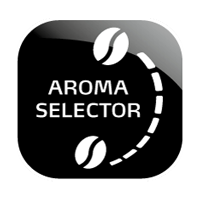 Patented AromaSelector®
The patented AromaSelector® allows you to set the intensity of the coffee to your taste with just one flick of the wrist: from mild to strong. This means you can always enjoy your favourite coffee how you want it – for example, as a strong wake-up drink in the morning and as a mild pleasant coffee in the afternoon. The AromaSelector® always ensures optimum taste results, very easily with changing the water or coffee quantity.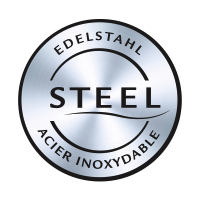 Stainless steel features
The many stainless steel features ensure a high-quality look and add a shine to your kitchen.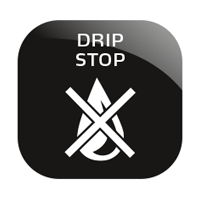 Filter with drip stop
No mess: the filter holder features a practical drip stop. When you remove the insulated jug, a closing mechanism closes the flow-through from the filter. This prevents annoying dripping and unsightly coffee stains.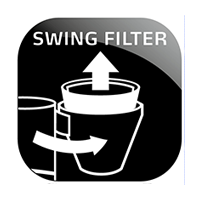 Practical hinged filter holder with removable filter insert
Easy to use: the coffee machine has a practical hinged filter holder with removable filter insert. This makes inserting the coffee filter particularly easy. After preparation, you can remove the filter insert and clean it in the dishwasher if necessary.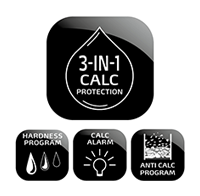 3-in-1 calc protection
To ensure that your coffee machine works perfectly, has a long life and gives you the best coffee flavour, you will need to descale your coffee machine on a regular basis. This is why this coffee machine gives you 3-in-1 calc protection with programmable water hardness, an indicator showing the level of calcification and a practical, automatic descaling program.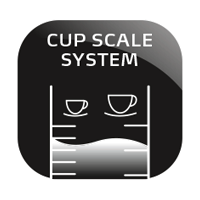 Water tank with easy to read scale
You don't have to move the whole coffee machine to check how much water has been filled. The transparent water tank has a double cup scale that you can read from the front.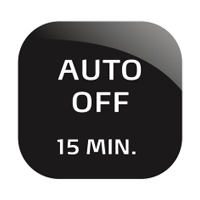 Automatic switch-off
Economical and reliable: the appliance switches off automatically 15 minutes after the end of the brewing process. You can, of course, switch off the coffee machine manually at any time.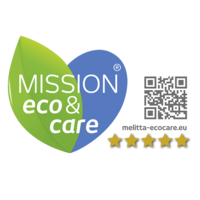 Mission eco & care
For the sake of the environment: we have developed our own sustainability label to help you choose an appliance that guarantees conscious enjoyment. Decide for an appliance that guarantees conscious enjoyment.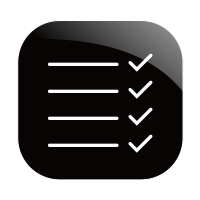 Further features
• Filter size 1x4® • Preparation quantity: 2–10 cups • Tested safety • Safe under food law • Max. output: 1,080 watts • Integrated cable-winding facility
Customer reviews for "LOOK® Therm Filter Coffee Machine, White/Stainless Steel (Refurbished)"
Write a review
Evaluations will be activated after verification.