Refurbished to perfect order, backed by a 1 year warranty
The Melitta® LOOK® Timer impresses with its practical Timer feature. The coffee is freshly brewed at the time you set. Allow yourself to be woken up by the seductive smell of fresh coffee or in the afternoon be reminded that it is time for your coffee break.
This product is currently not available.
Please inform me as soon as the product is available again.
Product information "LOOK® IV Therm Timer Filter Coffee Machine, Black (Refurbished)"
Refurbished devices may have optical defects on the packaging and have prepared some cups of coffee. However, the equipment has been checked by our expert service technicians and any required parts have been replaced. In addition, the machines have been thoroughly cleaned. Minor signs of wear may be visible on the devices, but these do not affect functionality. The degree of impairment differs from device to device and can not be specified in advance individually.
Availability: Since we only have a limited quantity of our refurbished devices in stock, our offer applies only while supplies last.
Please note
Refurbished machines have a 1-year warranty.
To find out more about our refurbished machines, the condition and cleanliness and what's included in the box, please click here.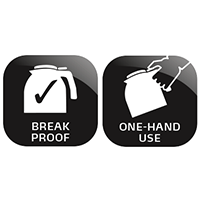 Unbreakable insulated pot can be used with one hand
This coffeemachine comes with an insulated pot made of double-walled, stainless steel and is unbreakable and shockproof. Thanks to the brew-through lid, the coffee flows into the insulated pot ready to serve. It can be used with one hand, which makes it really easy to pour your coffee.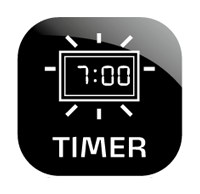 Practical timer feature
The timer feature with LED display gives you seductive coffee enjoyment when you want it. Programme a time for your coffee machine to start brewing and allow yourself (for example) to be woken up with the smell of fresh coffee. The appliance switches on automatically at the time you set.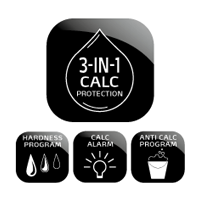 3-in-1 calc protection
To ensure that your coffee machine works perfectly, has a long life and gives you the best coffee flavour it is necessary to descale it regularly. This is why this Melitta® filtercoffeemaker gives you 3-in-1 calc protection with settings for water hardness, an indicator showing the level of calcification and a practical, automatic descaling programme. An LED shows you when the descaling programme should be carried out.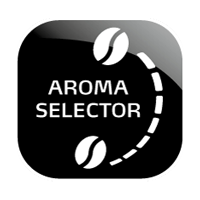 AromaSelector® - for coffee, just the way you like it!
With the patented AromaSelector® from Melitta® you can set the taste of your coffee with just one touch – mild or strong. So that you can always enjoy your favourite coffee just the way you like it – a strong pick-me-up in the morning and a gentle feel good coffee in the afternoon. The AromaSelector® ensures you constantly get the best taste, really conveniently without changing the amounts of water or coffe.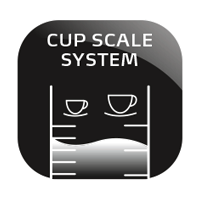 Transparent water tank with easy to read level markers
No more moving the coffee machine around to see how many cups of coffee you can still make with the remaining water, because the water tank is transparent and super Easy to read from the front.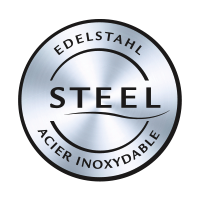 Elegant stainless steel panels
This filter coffee machine not only impresses with its many features, but also with its modern design. The elegant stainless steel panels on the filter holder, pot handle and filter lid make this coffee machine a real eye-catcher.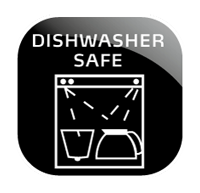 Portafilter is dishwasher-safe
We have good news for you - the removable filter holder on the coffee machine is dishwasher safe.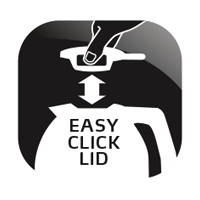 Jug lid with convenient Easy Click feature
Inconvenient tilting and troublesome tightening and loosening of the jug lid are a thing of the past, thanks to Melitta® Easy Click. To open or close the jug lid - e.g. to clean the jug - simply press the fasteners and lift up the lid or place it back on the jug. The Melitta® Easy Click feature makes our coffee jugs even more easy and convenient to use.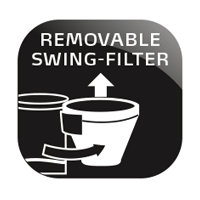 Swing filter with removable filter insert and drip stop
Uncomplicated cleaning - the removable filter insert with integrated drip stop simply disappears into the dishwasher after use.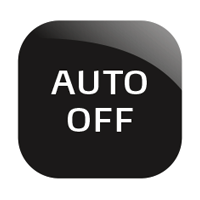 Automatic switch off
Economical and safe - the appliance switches off automatically 15 minutes after brewing.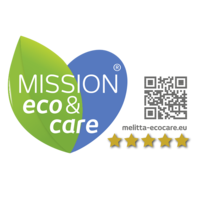 Mission eco & care
We have developed a label, which helps consumers choose an appliance that guarantees conscious enjoyment. The label uses a value system, which we have developed.
Awards
The Look® series impressed the judges of the worlds biggest innovation prize for technology, sport and lifestyle with its high quality and ease of use. The Look® was awarded the prestigious Plus X award in both categories. The Look® series also received a special Plus X award as "Best Product of the Year 2014". This special award is only given to products, which receive the most awards in their product category.
Customer reviews for "LOOK® IV Therm Timer Filter Coffee Machine, Black (Refurbished)"
Write a review
Evaluations will be activated after verification.