Refurbished to perfect order, backed by a 1 year warranty
The Caffeo Barista® TS gives you modern design elements and complete coffee variety. Several automatic features mean making a variety of coffee specialities is easier than ever before. Choose coffee innovation.
This product is currently not available.
Please inform me as soon as the product is available again.
Product information "Caffeo Barista® TS, Silver (Refurbished)"
Refurbished devices may have optical defects on the packaging and have prepared some cups of coffee. However, the equipment has been checked by our expert service technicians and any required parts have been replaced. In addition, the machines have been thoroughly cleaned. Minor signs of wear may be visible on the devices, but these do not affect functionality. The degree of impairment differs from device to device and can not be specified in advance individually. Availability: Since we only have a limited quantity of our refurbished devices in stock, our offer applies only while supplies last.
Please note
Refurbished machines have a 1-year warranty.
To find out more about our refurbished machines, the condition and cleanliness and what's included in the box, please click here.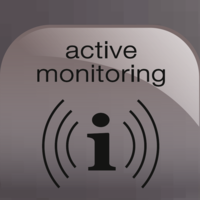 Active Bean Monitoring
Thanks to active bean monitoring, the Caffeo Barista® TS informs you when the coffee beans are running out. So you can fill up in good time before the grinder runs on empty.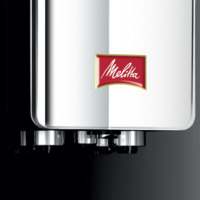 All-in-one outlet with LED illumination
Coffee, milk, frothed milk and hot water - thanks to the All-in-one outlet you no longer need to move your cup here and there, whatever ingredients you like in your favourite coffee. Height adjustable to 140mm, even latte macchiato glasses have enough space.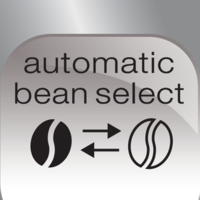 Automatic Bean Select
For real coffee gourmets a coffee bean is not just a coffee bean. Every coffee is different in its origin, roasting, bouquet, crema, acidity and many other facets. Choose the right bean for your coffee from two different types - so that your coffee tastes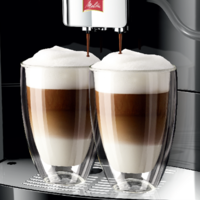 Double Cup Mode
The Double Cup Mode means you can have double coffee enjoyment without having to move the cups around - for latte macchiato, cappuccino and many other coffee specialities.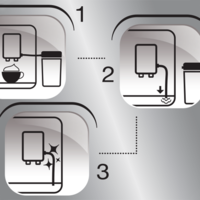 Easy Steam Cleaning
As well as the integrated programme to thoroughly clean the milk system, the Easy Steam Cleaning allows you to quickly and hygienically clean in between times: The parts in contact with milk are cleaned with hot water and steam - if you wish after each time you make a coffee or you can call it up separately in the menu.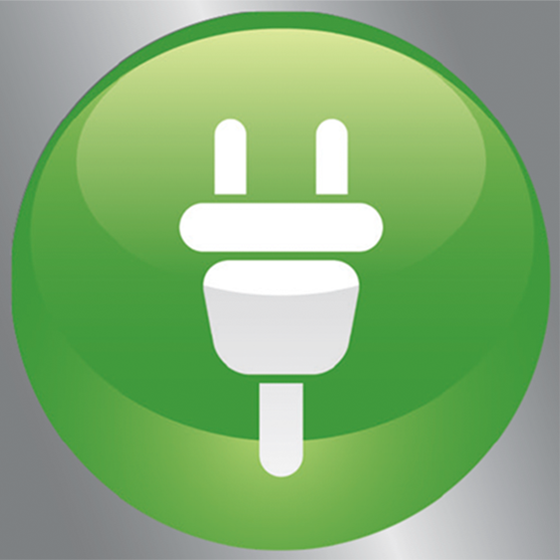 Energy Saving Features
With the 0 watt switch you can separate your Caffeo Barista® from the power at any time. The additional and programmable Energy Saving Mode and Automatic switch off feature ensure low energy consumption.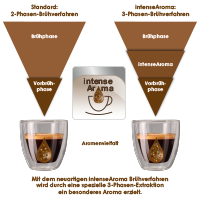 IntenseAroma feature
Would you like a bit more flavour? Then instead of the standard brewing process, select the IntenseAroma feature. This gives you a particularly intensive coffee flavour – using the same amount of coffee and water.
Convenient recipe book feature
Do you love a good espresso just as much as other coffee classics, yet you also enjoy exclusive specialities such as a flat white, americano or a red eye? You have the choice between 21 varieties of coffee, which you can try out easily at the push of a button.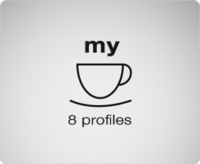 My Coffee Memory XXL
Coffee strength, brewing temperature, the required amount of coffee, milk / frothed milk or hot water: The My Coffee Memory feature saves individual preferences for up to eight people for all coffee specialities - convenient to call up with the name you set.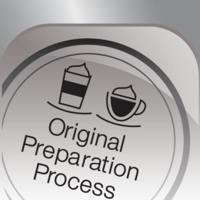 Original Preparation Process
Barista Know-how: To make coffee in the original way, the order of the ingredients is decisive. For example the espresso in a latte macchiato is only added after the milk and frothed milk thus creating a fine layer between them.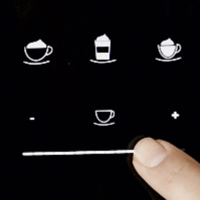 Touch & Slide
The innovative Touch & Slide feature makes the aesthetes hear beat faster. Just a gentle touch on the operating panel is enough to simply and conveniently set and operate the Caffeo Barista®.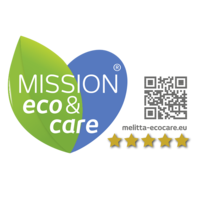 Mission eco & care
We have developed a label, which helps consumers choose an appliance that guarantees conscious enjoyment. The label uses a value system, which we have developed.
General
| | |
| --- | --- |
| Active fill level monitoring Bean container: | yes |
Handling
| | |
| --- | --- |
| Programmable Freely Adjustable Water Quantity for Coffee: | 30-220ml |
| | |
| --- | --- |
| Pre-brewing function: | yes |
| | |
| --- | --- |
| One-Touch Drinks: | Espresso |
| | |
| --- | --- |
| Quantity My Coffee Profiles: | 8 |
Milk
| | |
| --- | --- |
| Milk foam system: | One-Touch |
| | |
| --- | --- |
| Milk container: | 1L, schwarz transparent |
Cleaning & Care
| | |
| --- | --- |
| Removable brewing group: | yes |
Customer reviews for "Caffeo Barista® TS, Silver (Refurbished)"
Write a review
Evaluations will be activated after verification.