Refurbished to working order, backed with a 1-year warranty
The AromaFresh Grind & Brew filter coffee machine lets you prepare delicious filter coffee from freshly ground coffee beans. The integrated adjustable grinder guarantees the optimum grinding level which will leave you with an outstanding cup of coffee every time.
This product is currently not available.
Please inform me as soon as the product is available again.
Product information "AromaFresh Grind & Brew Filter Coffee Machine (Refurbished)"
org.xml.sax.SAXParseException; lineNumber: 1; columnNumber: 40; The entity name must immediately follow the '&' in the entity reference.
The Melitta® AromaFresh Grind & Brew filter coffee machine lets you prepare barista standard coffee in the comfort of your own home.
With three different strength settings from mild to high, you can create your coffee just as you like it. The grinder can be turned off so you can also make delicious coffee using pre-ground coffee.
The integrated grinder and upper grind head is detachable which makes it easier to clean.
Refurbished devices may have optical defects on the packaging and have prepared some cups of coffee. However, the equipment has been checked by our expert service technicians and any required parts have been replaced. In addition, the machines have been thoroughly cleaned. Minor signs of wear may be visible on the devices, but these do not effect functionality. The degree of impairment differs from device to device and can not be specified in advance individually.
Availability: Since we only have a limited quantity of our refurbished devices in stock, our offer applies only while supplies last.
Please note
Refurbished machines have a 1-year warranty.
To find out more about our refurbished machines, the condition and cleanliness and what's included in the box, please click here.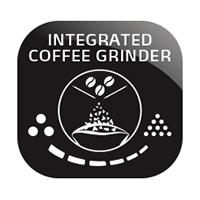 Integrated grinder with grinding level settings
This coffee machine has an integrated grinder, which guarantees the best grinding level and the best flavour from delicious filter coffee from freshly ground coffee beans. For your personal taste in freshly ground coffee beans you can set the grinding level from fine to coarse.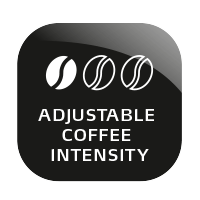 Adjustable coffee strength
The intensity of the strength of your coffee is really easy to set to your individual taste - choose from mild, medium and strong.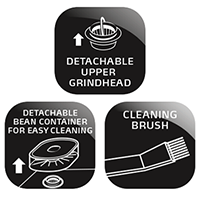 Detachable bean container and removable upper grind head
Thanks to the detachable bean container and the removable individual parts (upper grind head), the Melitta® AromaFresh can be cleaned quickly and easily. The enclosed cleaning brush makes it even easier to clean.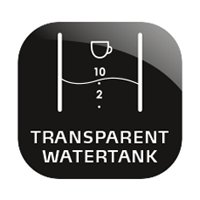 Transparent water tank
The transparent water tank has an easy to read water level indicator at the front making it very simple to fill with the required amount of water.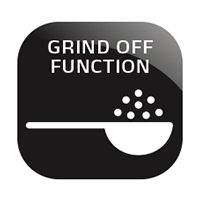 Grinder can be switched off
To make delicious coffee with pre-ground coffee the grinder can be switched off using the "Grind-Off" feature.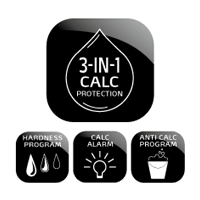 3-in-1 calc protection with descaling indicator
To ensure that your coffee machine works perfectly, has a long life and gives you the best coffee flavour it is necessary to descale it regularly. This is why Melitta® AromaFresh Therm gives you 3-in-1 calc protection with settings for water hardness, an indicator showing the level of calcification and a practical, automatic descaling programme. An LED shows you when the descaling programme should be carried out.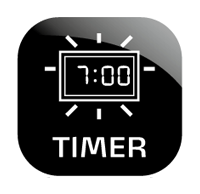 Practical timer feature including clock with LCD display
The timer feature with LED display gives you seductive coffee enjoyment at the time you set. Programme the time for your coffee machine to start brewing to be woken up in the morning by the smell of fresh coffee for example. The appliance switches on automatically at the time you set.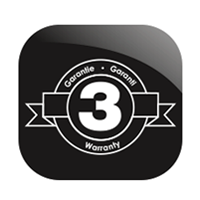 3 year manufacturer's guarantee
Melitta® stands for coffee enjoyment and quality. That's why we offer you a 3 year manufacturer's guarantee for the AromaFresh.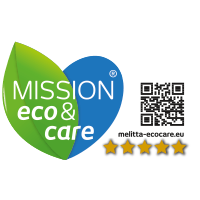 MISSION eco & care
We have developed a label that provides the consumer with direct help to choose an appliance that guarantees conscious coffee enjoyment. We use our own value system for this.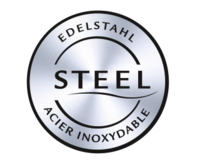 Elegant stainless steel elements
The Melitta® AromaFresh not only impresses with its numerous features, but also with its modern design. The elegant stainless steel elements make this coffee machine a real eye-catcher.
Other features
Swing filter with drip stop Melitta® coffee filters size 1x4® Automatic switch-off 10 cups 1,000 watts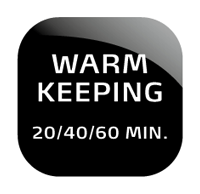 Programmable warm keeping time
Programme the warm keeping time to your individual requirements, choose from 20, 40 or 60 minutes. At the end of the programmed time the Melitta® AromaFresh switches off automatically.
Customer reviews for "AromaFresh Grind & Brew Filter Coffee Machine (Refurbished)"
Write a review
Evaluations will be activated after verification.